Lazesoft Mac Data Recovery, Free Mac Data Recovery Software, is specially designed for Mac OS environment and recovers data and files.
Download
Lazesoft Mac Data Recovery Features
Recover deleted files. Even though some files are accidently deleted, often the files are still there, hidden from the Operating System. Lazesoft Mac Data Recovery has two powerful methods: file recovery or drive recovery to help you undelete your Mac OS X files.
Accidental Formatting Partition leads to data loss? Use drive recovery method to perform a deep scan, locates your data, and show you the results in an easy-to-use interface. Recover data from hard disk, even if partitions on the hard disk are formatted, damaged or deleted.
Recover data and files from your iPod Nano, Shuffle and Classic. Just "Enable Disk Use" to your iPod in iTunes to start immediate iPod data recovery with Lazesoft Mac Data Recovery.
Recover lost or deleted photos, music, videos, documents, applications from Memory Card, even if Memory Card is reformatted.
Lazesoft Mac Data Recovery includes support for 10.5 and higher Intel Macs including Mac OS X Lion 10.7, Mac OS X Snow Leopard 10.6, Mac OS 10.5 Leopard and Mac OS Server 10.5 Leopard.
Supported file systems: HFS, HFS+, HFSX, FAT12, FAT16, FAT32, NTFS, NTFS5.
Data and file preview while the search is being conducted.
FREE technical support.
Lazesoft Mac Data Recovery
is easy to use, design to general users that let you recover you deleted or lost files right now on your Mac.
Download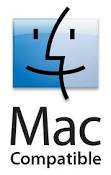 Manual
Welcome
Tutorials
- Selecting a Partition or Disk to Recover for File Recovery
- Selecting a Partition or Disk to Recover for Partition Recovery