Lazesoft Mac Data Recovery, Free Mac Data Recovery Software, is specially designed for Mac OS environment and recovers data and files.
Download
File Recovery
It is quite common to delete files by mistake. File Recovery will give you quick access to these deleted files. File Recovery can rescue files that have been deleted by accident or after you have emptied the Trash Bin.
Deleted Recovery Uncertainty
The likelihood of recovering a completely intact file, once it has been deleted, is severely decreased when the file has been fragmented. Because of overwriting caused by the creation, deletion or modification of files, important information used to locate the fragments or the fragments, themselves, may be lost. This problem is particularly common for FAT partitions. While the File Recovery tool will try to find the deleted file's fragments, the information necessary for locating those fragments may have been damaged. In this case, the tool will be forced to assume that the file was originally stored contiguously.
If your deleted file was fragmented, this rescue method may rescue only the first of many file fragments. This may be of little value to you.
WARNING: Any operation that writes on your source disk may cause data loss and reduce your ability to successfully recover accidentally damaged or deleted partitions. Do not write, delete or modify files on the source disk before attempting partition recovery. Do not save restored files to a partition or disk which is being searched or is damaged.
Lazesoft Mac Data Recovery
is easy to use, design to general users that let you recover you deleted or lost files right now on your Mac.
Download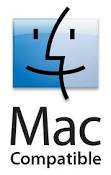 Manual
Welcome
Tutorials
- Selecting a Partition or Disk to Recover for File Recovery
- Selecting a Partition or Disk to Recover for Partition Recovery